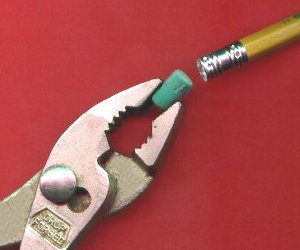 For fine details that can't be carved with the butter knife, you can make a special carving tool out of a pencil.

Use a pair of pliers to pull the eraser off the end of the pencil.

Leave the metal casing that held the eraser attached to the end of the pencil.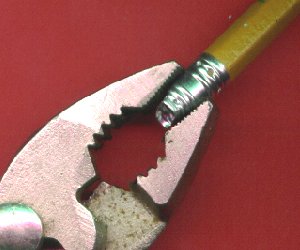 For even finer details, you may want to make another tool.

Pull the eraser off another pencil. This time, use the pliers to flatten the metal casing a little bit.

You can use this tool to make oval shaped holes, or to remove material from tight corners.